Contact Gary's Carpet Cleaning Today
Tile and Grout Cleaning
A recent design trend included dark-colored grout around tiles, and if that's the type of color scheme you want in your home, that's absolutely fine. What's not good is if that dark grout used to be light and is now covered with mildew, dirt, and stains. In that case, the grout needs to be cleaned thoroughly to ensure nothing nasty is growing on it or on the tile. In Ocean City, NJ, Gary's Carpet Cleaning offers tile and grout cleaning services that brighten up old tile and grout and restore them to their former glory.
Tile and Grout Cleaning in Ocean City NJ & Surrounding Areas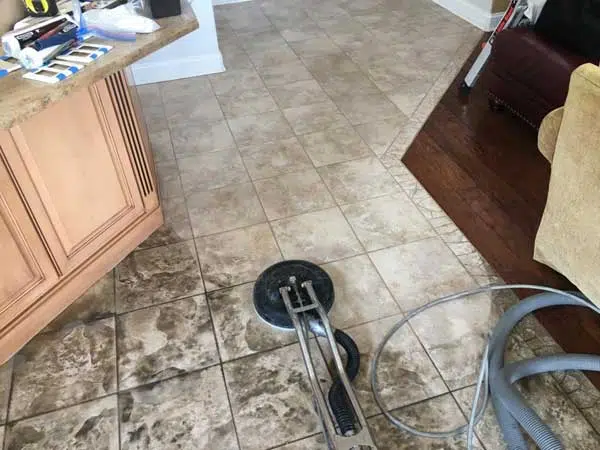 Depending on the location of the tile and grout, you could see a buildup of mildew and mold, grease, mud, dust, food stains, soap scum, and a host of other things that make the tile and grout look terrible. The debris can harbor odors, too. Even dark tile and dark grout can look worse after a few months, and there's only so much that you can remove during basic cleaning sessions. A tile cleaning and grout cleaning service can remove the rest, making your home's kitchen, bathroom, walkway, and other tiled areas a lot nicer to look at.
If you need a tile cleaning service or need grout scrubbed and cleaned, Gary's Carpet Cleaning is ready to help. If you're in Ocean City, NJ, or the surrounding areas, call Gary's or look at the website for a free online estimate. Tile and grout cleaning should become a regular cleaning task with professional cleaning taking place every year or so, or sooner if the tile and grout in question are subject to more dirt than usual. In the quest to keep a clean home, tile and grout cleaning is a necessary and welcome addition.